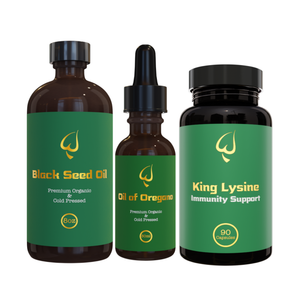 Question
Can children also have it? 12years old
Black seed oil bundle and genius capsule
For a person who has wanted to deal with stress for so long, I could not be happier to have found Wilaya Wellness. Delivery was very quick considering it was shipped from Canada. Supposed to have received it on 17th of October but received it in the first week of the month.
Amazing products and great packaging and delivery
Love the immunity bundle. Use it everyday and I see a big difference in my immune system resilience. I've been using Wilaya products since the company started and I've never been disappointed.
Quality products all round
Every product I've tried is so effective and quality, tangible changes
Amazing
Amazing products, I feel great